The Countertop Set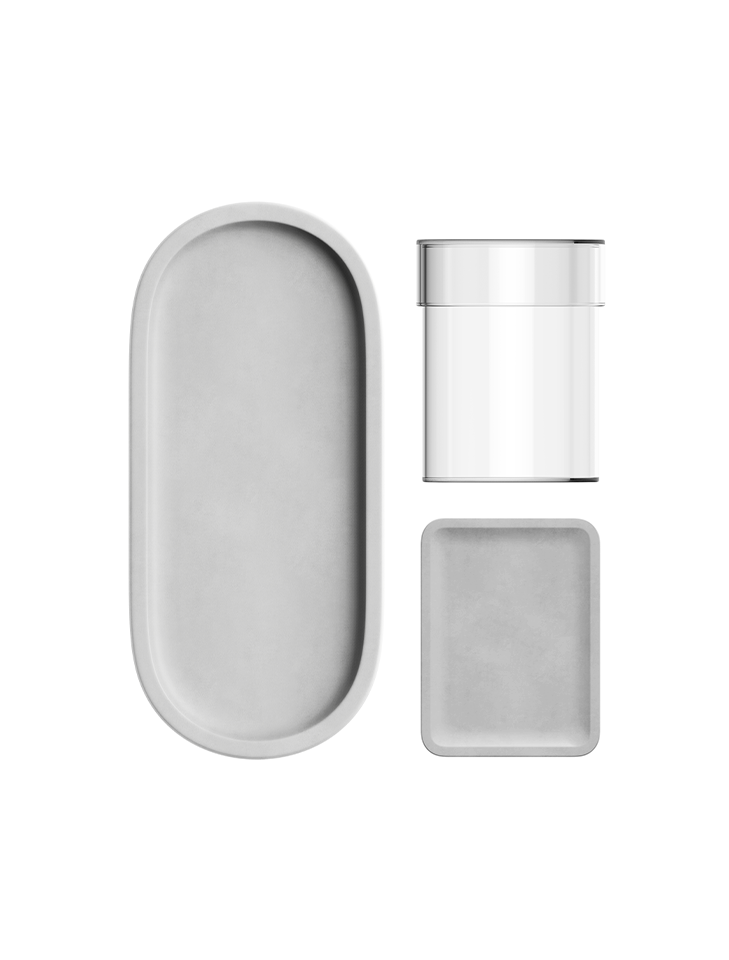 The Countertop Set
A curated, elegant set perfect for storing your bathroom essentials.
Includes The Vanity Tray, The Soap Dish, and The Medium Storage Jar.
The details
Premium materials
Made with 100% Borosilicate glass and Diatomaceous earth
Prevents mold and bacteria
Both materials are easy to clean and prevent mold and bacteria build-up
Double duty
The lid on the glass jar can protect the contents or double as a second, smaller storage dish
Plays well with others
The natural, neutral set looks great alongside other products including additional Little Keeps
Dimensions
Medium Storage Jar = 5 x 4 x 4 in.
Soap Dish = 3.5 x 5 x .5 in.
Vanity Tray = 8 x 10.5 x 1 in.
Materials
Medium Storage Jar =  Borosilicate glass
Soap Dish & Vanity Tray = Diatomaceous earth